We are delighted and honoured to share our 'little piece of paradise' with you, in the heart of this beautiful region that we call Provence Verte.
After a life dedicated to wine, wine growing and well-being in the Muscadet vineyards, we decided to settle in the heart of Provence.
We have truly fallen under the charm of this beautiful 17th century country house so elegantly renovated in a Provençal style, surrounded by vines, olive trees, lavender and cicadas.
We invite you to join us in this quest for silence, tranquillity and fragrant aromas under the Provençal sun. Welcome to Domaine des Eissartenes in the commune of LE VAL, just a few kilometres from Brignoles, with easy access from the A8 motorway.
Surrounded by quintessentially Provençal nature, which we have tamed for you to enjoy, we welcome you 'chez nous' to share our passions with you: nature, vines, wines, scents, olive oil, whose virtues are well known, but also to share the well-being offered by this unspoilt countryside.
Nestled in the foothills of the Eissartenes hills, with their archaeological treasures, the estate extends over 17 hectares, surrounded by vineyards and olive trees. Enjoy pretty walks in a well-maintained forest with marked footpaths. Just a few miles from several incredible sites, you will savour your stay in Provence Verte.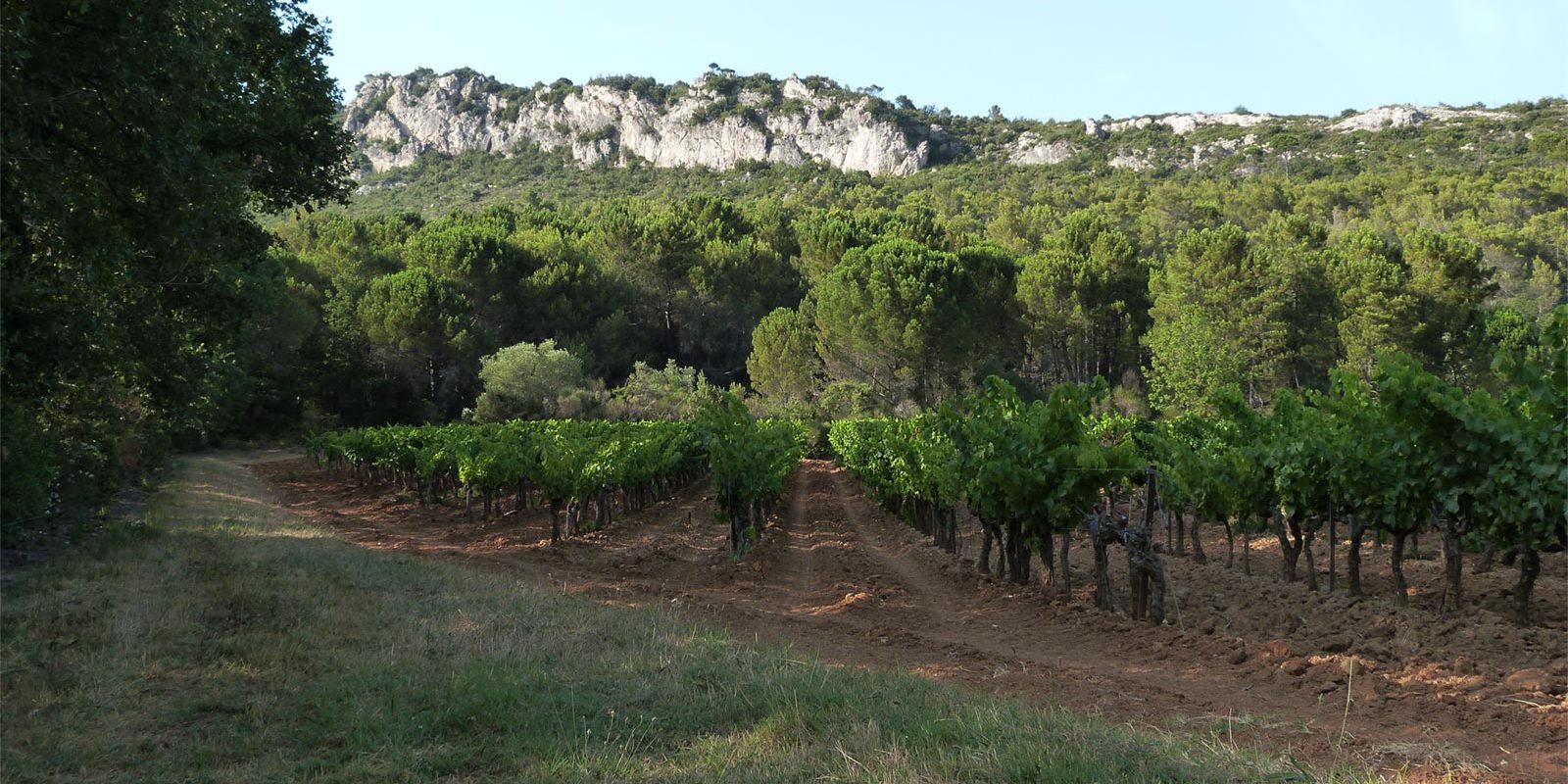 Everything is less than a 90-minute drive from the estate
The Mediterranean and its glorious beaches, the calanques of Cassis, the island of Porquerolles, St Tropez and its lively scene, not forgetting the beautiful city of Aix en Provence, Marseilles and its old port, the Principality of Monaco, Verdon Gorge, Mercantour National Park, Thoronet Abbey and many other sights, such as Sainte Baume, Sainte Victoire the small village of Cotignac, Carcès lake, Correns organic village; all this less than 90 minutes' drive from our estate, to make your stay in Provence your best yet.
THE TURQUOISE OF THE CALANQUES
IN THE HEART OF PROVENCE VERTE
On returning from a full day of sightseeing, you can enjoy the peace and tranquillity of the estate and its spaces that promote meditation and reflection. Comfortable gites with uncluttered decor will give you the rest you need.
We offer organic olive oils produced on the estate.
This is a smooth, mild oil with no bitterness, fragrant with the aromatic herbs of this beautiful region.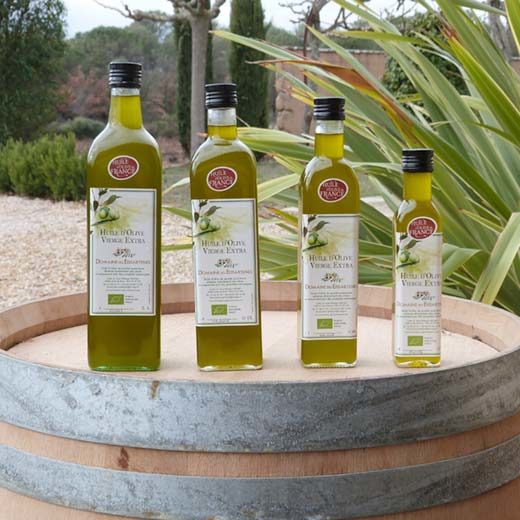 We are preparing our first harvests under the estate's label
and will be offering you our delightful rosé from the Coteaux Varois en Provence vineyards. For your evenings, we also offer a selection of wines from the region, available at the estate.